Website Builder
Atlas Marketing Solutions is a local website builder geared toward helping local businesses communicate what they do and where they do it, so they can better serve their customers and gain more!
We help small and medium-sized businesses increase their customer reach by creating responsive websites that look great on all devices. Our main focus is to build websites that are flexible, user-friendly and search engine friendly. If you think you might be needing a new website design or renovation, give us a call now for a free initial consultation.
For small and medium-sized businesses, an online presence is essential in connecting customers to your brand. However, the basic foundation of modernizing your business begins with a great website design. Every small and medium-sized business in the market looking to succeed and stand out should have a good website in place. Our web designers ensure you remain competitive by developing a responsive site that builds your brand's credibility and establishes your professionalism.
Website Design
Your website creates your brand's first impression to your potential customers, making how it looks and functions crucial. Here's where we come in. Our web designers use WordPress to build a website that connects you to your consumers and encourages them to get in touch with you.
During your free initial consultation, we strive to understand your website design needs to accurately develop one that portrays your brands and services.
Local Web Designers
Web development involves many aspects, including optimizing for Google, ensuring your website looks good on all devices, managing its design, and handling updates, which can be difficult and time-consuming.
A good website design tells your potential audience about you and what you do. That's why it's wise to hire a web developer to ensure your site design is optimized and showcases your brand in the best light possible. Our team is happy to ease this process for you, allowing you to spend more time running your small or medium-sized business.
Are you looking for a professional website creator? Call us today to book your free initial consultation.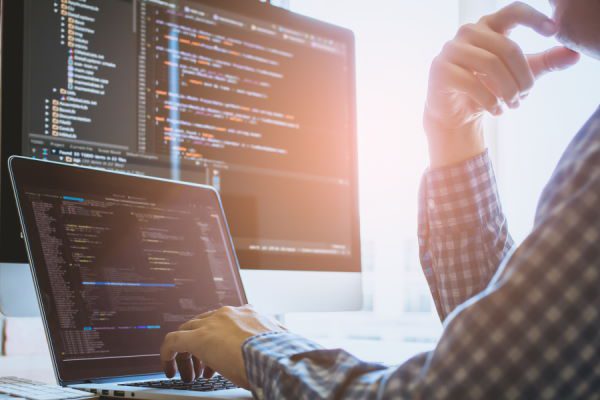 "BEST BUSINESS DECISION!! Adding Mike to our support team has made such a tremendous impact on the growing success of our company. Energetic,competent,creative,innovative and approachable are just a few of the attributes that Mike brings to his clients. His dedication puts Atlas Marketing Solutions at the top. WAY TO GO!!!"
Don and Lorraine Stevens - Arizona Luxury Expeditions
"I have been working with Michael for 1 year now and we as a small business could not be more pleased with his work ethic and the dedication that he demonstrates every month! Prior to working with Michael, we had a very bad experience with another SEO company that produced zero results! If you are striving to take your business to the next level and be ahead of the curve with changes that come about with the varied search engines and if you are looking to continuously grow your business & want to also be educated about the process if you choose to...Atlas Marketing would be the company to choose! Thank you for all of your hard work :-)"
Jessica Sanchez
"I have been using Mike since I launched my company in 2016. He has not only helped me build my website, but is extremely knowledgeable when it comes to online advertising & search results, especially through google, which is always the first place people will look for your business. I can't imagine having grown my company to where it is now without his knowledge, expertise, and hard work. Technically, he's amazing, but as a human being, he's even more impressive. He has values, integrity, and is one of the most honest people I have ever worked with. If you're looking for somebody to help your business grow to the next level, this is the best money ever spent, and worth every penny."
Joe Barghi