Google Carousel is Replaced by New Style Local 3 Pack with Filters
Google Carousel today was replaced by an all new local 3 pack design that features filters for Ratings, Price and more.
The searches for lodging gives the user the ability to filter by Check In and Check Out dates as well as Hotel Class. Clicking on the More button gives the user a full list of local choices. One thing that stands out to me is that this change highlights, now more than ever, the advantages of having positives reviews and the stars awarded once a minimum is reached.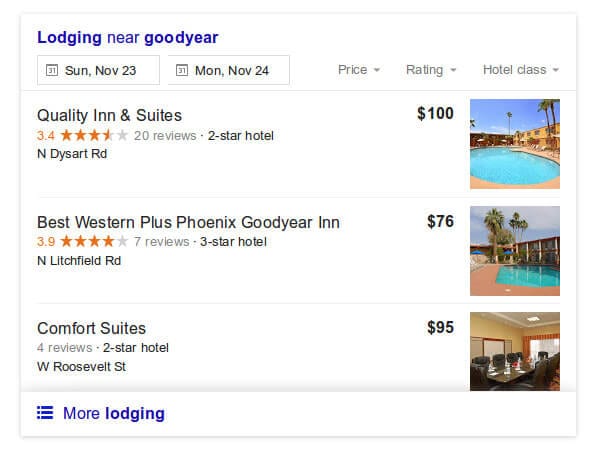 The searches for restaurants gives the user the ability to filter by type of Cuisine, in addition to Rating and Price. The new features look to provide the user with a better experience and better tools for finding a local destination to their liking.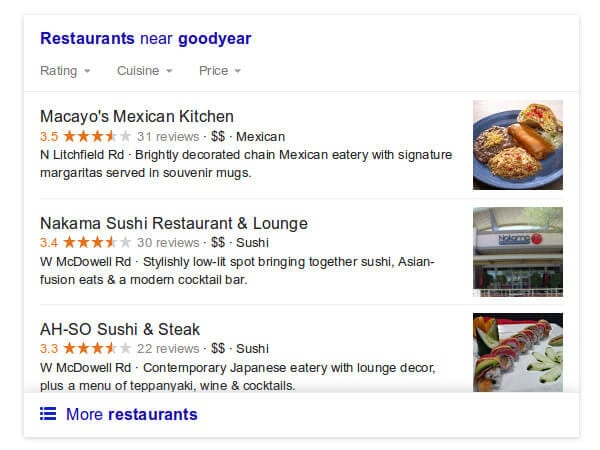 I like the new change that Google has provided and am looking forward to seeing how this plays out over time.